Posted by Nurse Mary on 26th Feb 2019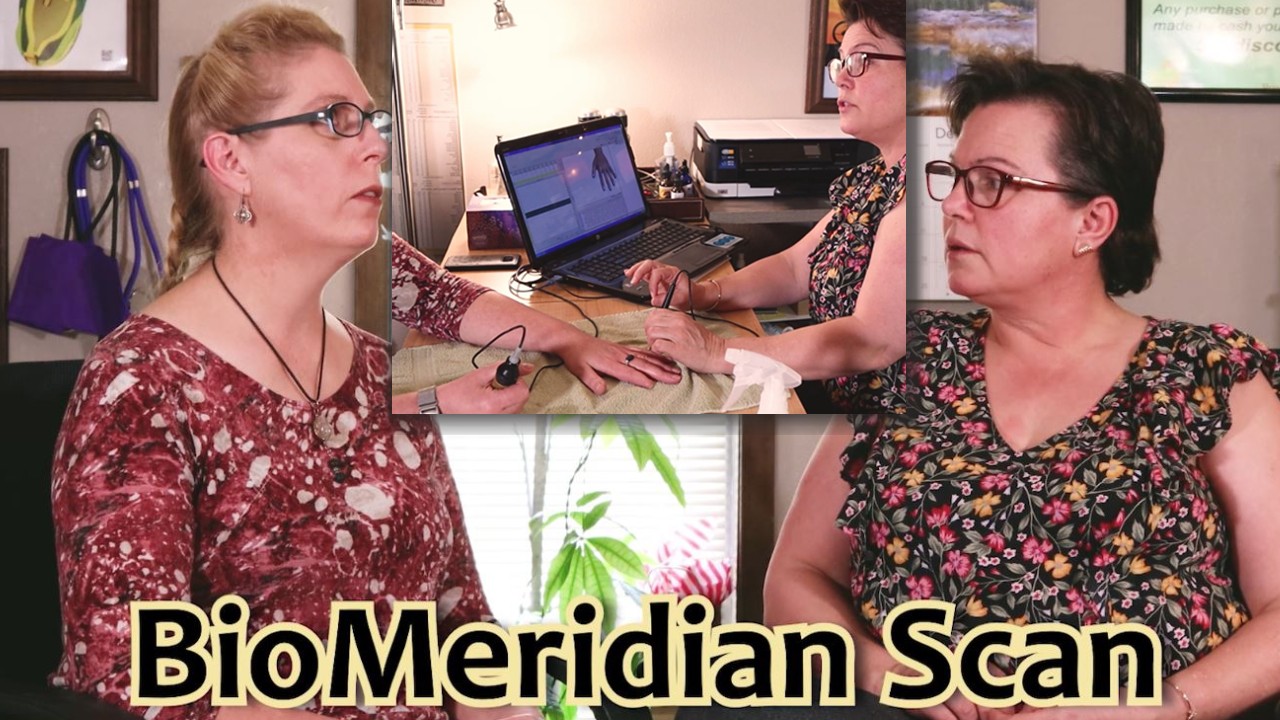 What is a Bio-Meridian scan and What Does it do?
It is testing the electrical magnetic field of the body and it does it through what is known as acupuncture points or Meridian points. Hence the name of the equipment is a Bio Meridian scan.
This will measure all these points and show us where there are weak or inflamed areas and help us see how to re-balance those areas.
Meet Evelyn Hammon RN & Mary Howard RN
Hello and welcome to Powerline Health…
Watch the Video below to see what a BioMeridian Scan is:
If you prefer to read the content of this video we have it here for you.
This is my friend Evelyn Hammon, and she's a registered nurse and has been working with people doing Bio-Meridian Scans for 18 years. As she became busier and busier, Evelyn couldn't work all day doing scans and then mail product at night, it was too much! So we worked out a situation where I help people get the product they need and so I built the PowerlineHealth.com website and then you have the best of both worlds.
Mary is a registered nurse also, and we have loved working together for 10 years.
What do I need to do to be prepared for my Bio Meridian scan?
You actually don't need to do anything specific. I would say just do what you normally do. If you normally have breakfast and have coffee, go ahead and have that before coming in. If you're someone that does intermittent fasting and you don't eat until noon and your appointment's at nine, go ahead and do the same thing because we want to see how your body is acting in your everyday life and that will help us see if we need to alter anything. I see people here and run a computer scan on them and it gives us an idea of what their body needs.
How to Get Products
Then Evelyn sends you Mary's direction and she provides you with the products you need.
How do you best get your products from us? The easiest is to jump on the website PowerlineHealth.com because you can do that in your pajamas day or night.
Product Discounts
If You order a certain amount and they get free shipping. When you are at your appointment, if you pay cash, you get a 5% discount right. Well, we wanted to figure out a way to carry that over to the Internet. So if you order $100's or more of product, you get free shipping. If you order $150 of product, you can use a coupon code called: 5%off and it will give you an additional five percent off on your whole order. There are lots of good ways to get discounts. Any product that you want to order a dozen of – make your order for 10 bottles on the website and I will mail you 12 bottles.
Thank You for Listening
I want to say thank you to Evelyn for taking the time to do this interview. It's long overdue, but I totally enjoyed it and I hope you, as our listener have enjoyed it as much.
Well, thank you Mary. I really love that you always push us in the right direction and there's no way I could run the whole thing by myself and you do such a great job and I love that. I can just text you and you'll mail people their products. That's so nice.
It feels like a way to share passions. Your health is our passion. Evelyn can help you with a Bio-Meridian scan and Mary can help you get the products you need. That is why we make a good team!